INSTALLATION, MAINTENANCE, AND REPAIR
Losung Power Engineering is one of the best companies in the sector of generator maintenance in
Bangladesh. We have industry experts and consultants maintaining our Gensets and we offer these
services to our customers.
Our experts and Gensets maintenance consultants are available on call, round the clock and our customers can call us any time of the day to avail their service. This service can be availed at the time of sudden breakdown of the power supply or at the time when you feel that your generator needs re-haul. Losung Power Engineering will study the technical specifications of the generator, inspect the systems and then perform the preventive measures for the safety and durability of the generators, as suggested by our experts and consultants. The following is the task list at a broader level which we will perform for you,
● Upgrading or removing the worn-out parts of the generator. 
● Periodic checks of the fluid levels in the generator. 
● Inspect the battery and physical wire connections. 
● Constantly checking and monitoring the control panel readings and indicators. 
● Upgrading and changing the fuel filters and air filters as and when needed.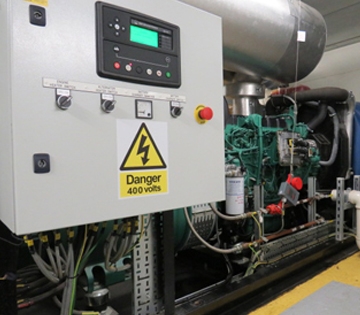 MAINTENANCE PLANS
Regular and preventive maintenance is the key to ensuring the reliability of your generator. Behind every reliable power generating system is a quality preventive maintenance program in action. Losung Power Engineering offers a choice of Annual Maintenance Contracts with definite response time and service quality. Our service team has the knowledge, experience, and competence to service virtually any make and model of generator.
COMPREHENSIVE FACILITY MANAGEMENT CONTRACT
Besides annual maintenance contracts for generators, Losung Power Engineering also offers an innovative solution called Comprehensive Facility Management Contract, where in addition to maintaining your generators, we will take care of air-conditioning, plumbing, and entire electric power system management, including energy accounting and the resolution of billing errors and disputes with the utility company.
MAINTENANCE
Once a diesel generator is installed, it has to be operated and maintained according to the "General Maintenance Schedule" supplied by the manufacturer. Additionally, the generator set might also need to attend to while it is being operated, as there is very high possibility of operational failures. Losung Power Engineering offers generator operation and maintenance services. We can be contracted for the services mentioned below.
PREVENTIVE MAINTENANCE CONTRACT
This is an industry-proven and completely proactive maintenance contract implemented by our experts. We have an exhaustive list of data points that are at the heart of our plan of execution. There are ways in which this plan can be customized based on the needs of the customer. Because we know every customer is unique. Irrespective of your location and type of diesel generator, we will tailor-make this plan for you and ensure that your generator is always in sound condition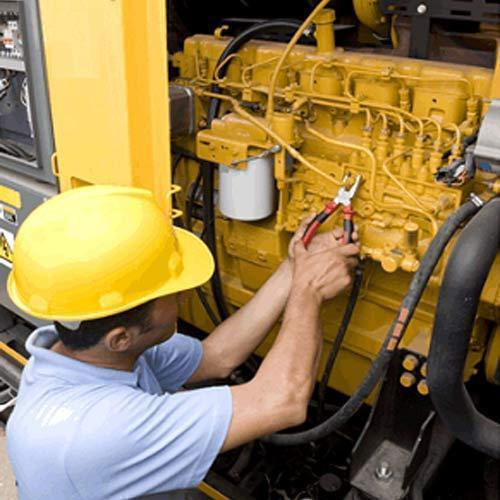 GENERATOR SERVICING
Losung Power Engineering is one of Bangladeshi's leading generator repair services providers. We boast of skilled & trained service department head office at Kakrail, Bangladesh but Losung Power Engineering to relocate to any location throughout Bangladesh, overnight. We have dedicated support vehicles that are strategically located and are well equipped with detailed manuals, emergency spare parts, and also test equipment. This ensures that the faulty generator is up and running in minimal turnaround time. We offer onsite generator repair services for larger generators; however, in a situation where the generator cannot be repaired on-site, we will replace it with a stand-by generator on a rental basis. There are different generator repair packages available that are tailor-made keeping in mind the industry requirements. We also offer faults and repair consulting services. Our in-house, state-of-the-art testing equipment will ensure that your generator is in perfect health and shape. If in the process of testing, we found that the generator is not fit to be installed on the site, we also offer the equivalent units for rental as well, ensuring 24X7 continuity of your business. We deal with generators manufactured by the companies like FG Wilson, Cummins, Mahindra, Perkins, Caterpillar, Volvo, Escorts, and many more. The power generator ranges from 15kVA to 2500kVA.
● Daily and provisional operator services ● Generator / Engine / Alternator – Brand / Model ● Generator / Engine / Alternator – Serial number ● Control system operation and maintenance ● End-to-end services covering the present state of the generator – failures, missing equipment, state of maintenance. In order to ensure a generator set is operating in its full efficiency, the failures must be identified and repaired reactively and also proactively. As a part of the operator and maintenance contractors, we will perform the following services for you ● Free survey of site and power needs ● Technical support and consulting services ● Installation and Dismantling ● General maintenance ● Emergency services ● Restoration & Repairs ● Periodical maintenance services